The Bling signature "Light-Up" Lipgloss has become a favorite of women around the world. Available in 4 versitale formulas and over 30 hot colors, you'll find it hard to decide which one is your favorite."
Features and Benefits:
Packaged in a jeweled and lighted casing with mirror.
Press button on top of cap to turn LED light on and off.
Sparkling Pearl Finish
Soft Sheer Formula
Paraben Free
You must turn-off the light after each use of the LIPSTICK, LIPGLOSS, MASCARA and NAIL POLISH. All crystals are applied by hand. No machines are used. Please excuse and allow for any small imperfection which may occur from time to time.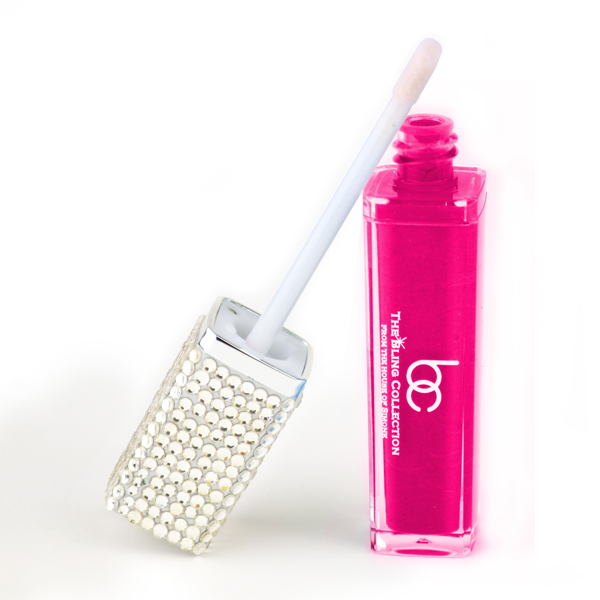 Full coverage lipgloss that delivers color with a creamy soft shine
Bold and "In Your Face" colors, with a fresh minty flavor
Sheer gloss coverage with a hint of Diamond Sparkle.
Flavor scented lipgloss that go on sheer and smell delicious